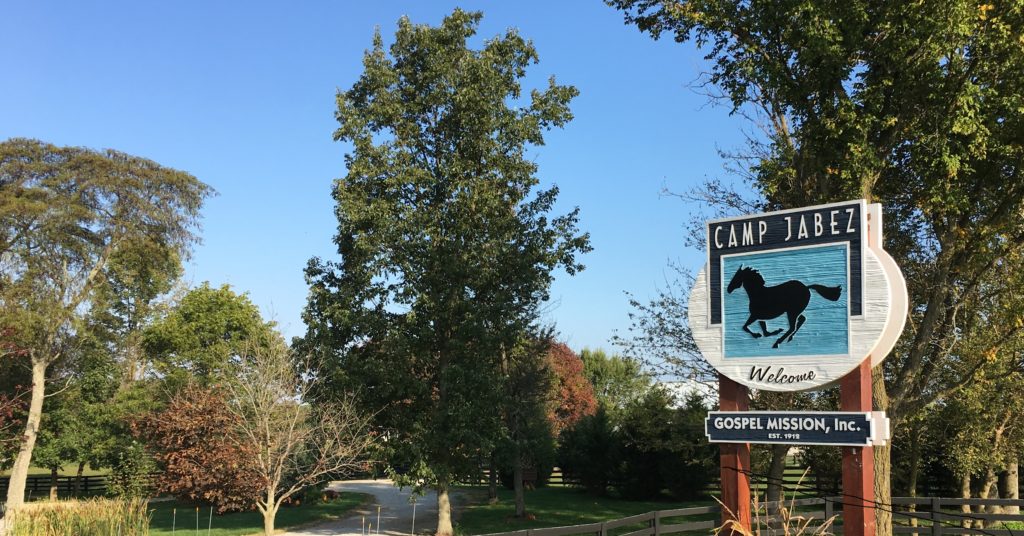 We are a Gospel based ministry dedicated to making a positive difference in the lives of in need young people and their families through interaction with horses, the beauty of God's creation, outdoor activities and recreation by a staff of dedicated workers, missionaries, and volunteers.
Our Mission

To be a Christ-centered ministry bringing eternal hope and change to the lives of children, youth and families through the use of horses and outdoor recreation in a loving, safe atmosphere.
Our Vision

To provide a fun-filled, Christian camp that uses gentle horses to communicate love and leadership, challenge and initiative courses to build confidence and cooperation, and relevant Bible teaching to impart the truth of God's word.
Programs
Camp Jabez runs a variety of programs for kids of all ages, from short Jr Camps, to longer camps for extended time working with horses.
Click here to learn about the different programs
Location
Camp Jabez is located on State Route 380 approximately one fourth mile south of the Spring Valley-Paintersville Road. It is easily reached from State Route 42 which connects Xenia and Waynesville. There is a blinking light on Route 42 at the Spring Valley-Paintersville Road. Go east approximately 3 miles to State Route 380, then turn right for one-fourth mile. Camp entrance is on the right.
Facility
Adjacent to the trails and recreation area of Caesars' Creek State Park near Waynesville, Ohio, Camp Jabez includes an indoor riding arena, a fishing lake and thirty-seven beautifully wooded acres of trails and recreation space.
Click here for a virtual tour!
Meet the Horses
Camp Jabez has many horse, of course. Equine recreation and training are the name of the game, they're all quite tame!
Click here to meet the horses of Camp Jabez